So there is one more game of the Xmas mod thsi holiday season. This Sunday will be Xmas mod Bagman.
Game Details:-
Server : Newskool XMAS Bagman
IP : 37.247.117.19:31517
Mod : XMAS Bagman
Date : 1st Jan 2017
Time : 9pm UK time
Maxclients : 22
Admin : Monkey Harris
There are two map-packs of xmas bagman maps which you can download here:-
Just extract/unzip the files to your Kingpin folder.
Check the World clock to see what time it is where you are when it is 9pm UK time here.
The server has a player limit of 22 so I would love to see us fill the server with 22 players :D
Screens from the game:-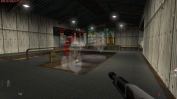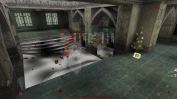 ---