How to convert a RGB texture to the Kingpin palette in Wally
Kingpin uses some times textures that have a fixed palette of 256 colors. This is known as Indexed Mode in most image manipulation programs. To properly convert a texture you have as a jpg file to Kingpin pcx, tga format you will have to convert the file to Indexed Mode using the Kingpin palette. Let's now have a look at how to do that in the great and free image manipulation software Wally.
Step 1: Importing the Kingpin palette into Wally

You only need to do this once for your installation of Wally.

The Kingpin palette is saved in the file main/pics/colormap.pcx of your Kingpin installation. If you do not have this file in that location you will have to extract if from main/pak0.pak with a tool like PakScape. If this is too annoying you can also grab the file here.

Now that you have the file it's time to import this palette into Wally. Open Wally and load the file colormap.pcx.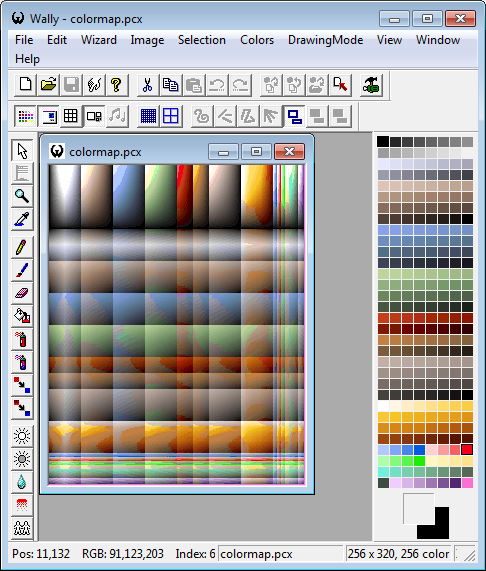 Now you can save the pallete by going into the menu Colors > Save Palettes.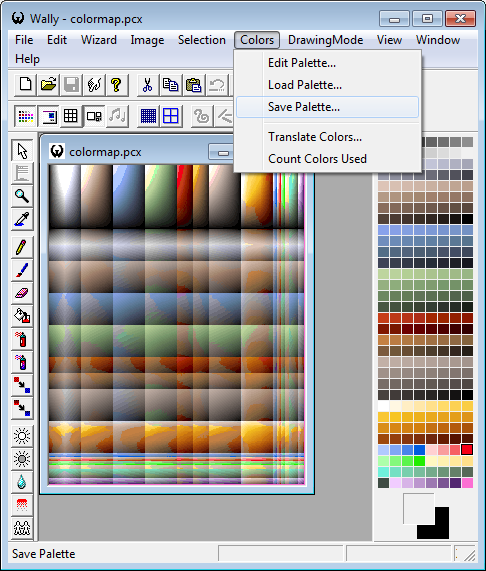 In the new window under you can give the palette a better name, I named it kingpin_palette here. You also can change the extension type of the pallete where what you want to change; *.pal, *.lmp and *.act
Click save and you're done.
Step 2: Converting an image with the Kingpin palette

Open your first image in Wally. Now click Colors > Load Palettes.... In the new window select the palette you have just saved and click Open. Works only with 256 bit color textures.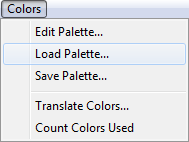 Save the image and you're done.
---