I have uploaded the final two Badmonk maps we didn't have in our maps archive.
The Forgoten Street (badmonkdm4) A medium sized, urban style, death match map. Very much in the Badmonk style with lots of broken walls and boxes and barrels to climb on to get out of a room.
You can download The Forgotten Street (badmonkdm4) from here.
Badmonkdm5 This is a death match version of his Team Badmonk map. It's a a large, urban style map, with two main areas connected by a couple of corridors.
You can download Badmonkdm5 from here.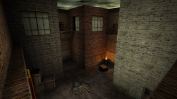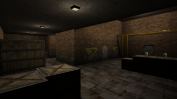 ---