This one is a small, arena style, dark and moody, death match map. It is a update/fix of Stigma's -=Deathings=- map.
Hypov8 helped fix this map. We fixed a hom error, the lightning weather effect, some sound files, a texture error and moved some crates around the map.
The main focus is a two level structure in the centre of the map and also two streams of water that criss-criss in the middle where there is a cooling mod.
There are four structures around the edge of the map which you can jump into to get some good items.
The map contains some custom textures as well as a few single player props and weather effects. Hypov8 fixed the lightning effect which didn't work in the original map.
You can download -=Deadthings=- 2016 from here.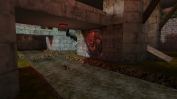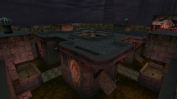 ---