I like the original Rival Teams map but the weapon placement leaves a little to be desired (especially the placement of the HMG).
Back in 2007 an updated version was released with better weapon placement that I think people would prefer to play.
You can download Rival Teams 2007 from here.
Just extract the file to your Kingpin folder.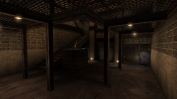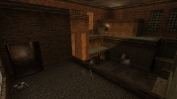 Update 17th Jan. Monkey Harris has added this map to the rotation o nthe Newskool Bagman server.
---