Pits of Unimaginable Neverending Doom!!, or team_pound, is a great looking Bagman map made by Whoop Ass and Jaxon.
It is a medium to large Bagman map set in space. It's a high quality map which features mainly custom textures and the bases and team areas are nicely defined with textures featuring red or blue and blue strips.
You can download Team Pound from here.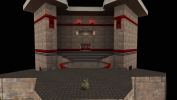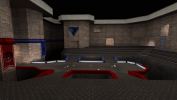 ---