Back in 2020
acc
released his horror themed single player mission
Barren Meadow.
acc's description of the mission:-
I just released a small horror-themed single-player mod called Barren Meadow. It features a few new things (such as weapon mods like the pistol accuracy, flamethrower slowburn and the acid rounds for the shotgun).
The campaign has everything you'd expect to find in a Kingpin episode: a bar, pawn, hub and 5 action maps, each with their own theme.
There's plenty of new textures and skins, several secrets to discover and two cut scenes. It should take between 1 hour and 90 minutes to complete, probably more in higher difficulty levels (if you're having a hard time, remember you can buy new mods for your gun and hire help at The Shack).
Enjoy.
You can download Barren Meadow from
here.
Make sure you get the patch12 as well.
Read the index.html file in the doc folder for install instructions and everything you need to know about the mod.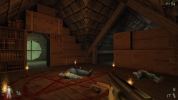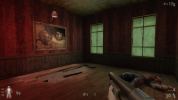 You can visit the Barren Meadow ModDB page
here.
---