Jerry
has now released his latest death match map called Shortie's Domain.
It is a medium sized, urban style, map that uses standard Kingpin textures. It has had extensive testing before release.
The map includes a secret room but you will need to rocket jump to get to it.
You can download Shortie's Domain from
here
.
Download and open the zipfile, then just unzip/extract the files to your Kingpin folder and they will be placed in the correct locations.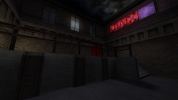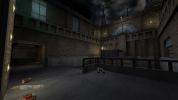 ---