Joint is yet another player who is back playing Kingpin. KFG Arena[1] is the first map he released many years ago.
It's a medium sized map with a simple texture plan. It's a good map, in the classic DM style, with many areas to frag in.
You can download KFG Arena[1] from here.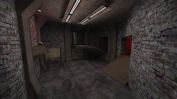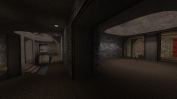 A few years after the map was released KFG Whyte the KFG clan leader asked me to redo the map and give it a Central Towers theme.
I did this and released the map as kfgdm1_re.
You can download kfgdm1_re from here.
Download and open the zipfiles, then just unzip/extract the files to your Kingpin folder and they will be placed in the correct locations.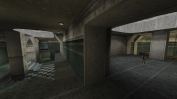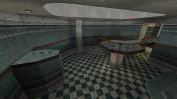 ---