Hypov8 created a MDX plugin for Neosis.
Noesis is a tool for previewing and converting between hundreds of model, image, and animation formats. It utilizes a robust plugin system, with support for native extension modules and Python scripts. The plugin/script API features hundreds of functions and interfaces which assist in developing new formats, tools, and visualization aids. Noesis also features processing, conversion, and visualization options for many different types of volume data, including medical imaging formats such as Analyze 7.5, NifTI-1, and DICOM.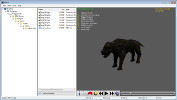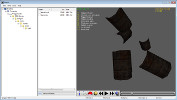 You can download Noesis from here and Hypov8 plugin from here (including source code).
Just put kingpinmdx.dll in to the plugin folder from Noesis and you good togo.
There is no MDX export feature implimented only MDX viewer. But you can export to other formats.
---