Hypov8 has finished revising the Midnight death match map and has now released the updated version (kp_biodm_v3).
The Midnight map is a medium sized map converted from the game SiN. It uses all the original SiN textures and a custom sky environment. It is set in some sort of biochemical plant.
Hypov8 added the following:-
a new downloadable custom sky
renamed all the textures to lower case (to avoid the max gl textures error that crashes your kingpin game because of too many uppercase names)
added more items in the chemical pool
added crates to make the rooms a little more interesting
changed entity light to surface lights
added some green enviroment light to shine in through windows
minor texture misalignment fixes
You can download the updated Midnight map from here.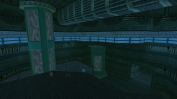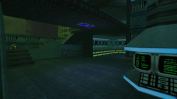 ---