We used to play this death match map, Tower (play2.bsp), all the time in the early days of Kingpin when there weren't many custom maps available.
The map is totally crazy with a few players :)
It's a very vertical map with a small ground area and platform lifts to small upper levels. You can jump from the top level all the way back to the ground.
There are heaps of weapons but no cooling mods (due to them being mispelled as colling) .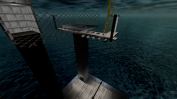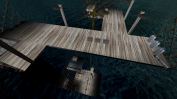 ***Update Monday 5th March***
elfor has edited the Tower map, using Quark, and renamed the cooling mods so they now show up in the map.
You can download the fixed Tower map from here.
Just unzip the files to your Kingpin folder.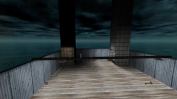 ---