Many years ago [YFS]Mayhem worked on a map for the Colors CTF mod that was called Subway Mayhem CTF. He also made a Bagman version but never released it. Recenrtly he gave me the map source file and after updating/changing a few thing I have released the map as Team Subway Mayhem.
Team Subway Mayhem is a small to medium sized Bagman map. The two team's bases are subway stations. There is a small middle section which is a labrinth of tunnels and sewers where there are two money drops located (cash wads).
There are ample weapons and items and also two moving trains that need to be avoided :)
You can download Team Subway Mayhem from here.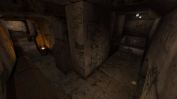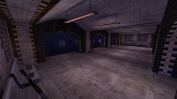 ---