Seems there are four maps by Badmonk we don't have in our archive. Here are the first two.
Badmonk's Arena (badmonkdm1) - one of his first maps and a small arena death match map.
Street of Rage (badmonkdm2) - a larger death match map, maybe inspired by KPDM1. Already showing that Badmonk style.
Download the maps from here:-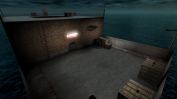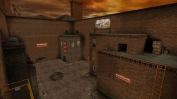 ---