Fragtown3 - Hillsdale is a smallish, urban style, death match map set in a city street scene. It is a conversion of a Quake 1 map that I did a few years ago.
It is a conversion of one of the classic Quake Fragtown maps which were a series of levels for Quake deathmatch in a city setting. The original map was created by Demolition Man. You can fight in the streets or kill people from up above on the rooftops. There are plenty of weapons and items and 13 player spawns.
You can download Fragtown3 - Hillsdale from here.
Just unzip all files to your Kingpin folder and they will be placed in the correct locations.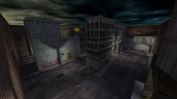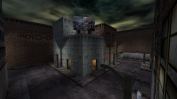 This post is for Killerdog a loyal supporter of Kingpin Info :)
---