Just a screenshot from a random game we had tonight.
There are a few random games popping up lately which is great.
Remember if you're looking for a game and noone is around just go to the Luschen Botmatch server and play agaisnt bots and hopefully one or more players will see you there and join you.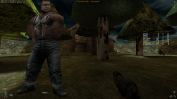 ---