Several years ago Cujo converted this map from Quake 2 but never quite finished it and so it was left unreleased. Recently I found it in one of my old Kingpin archives and, with a lot of help from Hypov8, was able to complete the map.
The map is a conversion of the Land of the Dead Quake 2 map that was originally made by Jester.
It is a medium sized map, set in space, that uses a custom sky and all custom textures.
It has 12 player spawns and ample weapons and items.
You can download Land of the Dead from here.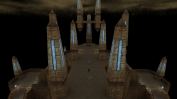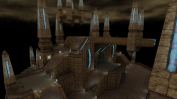 ---