Here is a death match map from way back in 2000 called Sewage Treatment (comakp1.bsp). As the name suggests the map is set in a sewage treatment plant.
It's a largish map with several areas and has ample weapons and items but it does only have 8 player spawns.
You can download Sewage Treatment (comakp1.bsp0 from here.
Just extract/unzip the files to your Kingpin folder.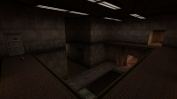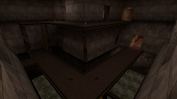 ---