I have done a revised version of the old Too Many Crates Bagman map that was originally made for Kingpin by
Cujo
back in 2003.
This is a medium sized Bagman map set in a warehouse with many boxes, crates and large containers.
Each of the team's bases are full of crates and the team safes are opened by switches that are nearby.
The bases are connected via a two-level central area. The money drop is on the upper-level area.
There are side passages connecting the bases and also allow you to get to the centre area.
The update I have done has almost completely retextured the map. I also changed the weapon amounts and placement and changed the player spawns (each team now has 12 player spawns).
The crate piles in the bases were significantly changed and some weapon and item caches added.
Some minor architectural changes were also made.
Ful credit to Cujo for the original map.
You can download Too Many Crates! 2023 from
here
.
Just extract/unzip the files to your Kingpin folder and they will be placed in the correct locations.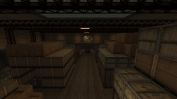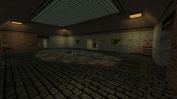 ---