I have added another Tanyacheex map called Flashlight Fun to the archive. I thoghut we hosted all her maps but they keep turning up :)
Flashlight Fun is a small, two level death match map that is very dark. To offset that there are many flashlights in the map.
The only weapon featured in the map and there is no armour or health.
You can download Flashlight Fun from here.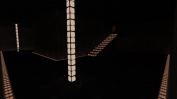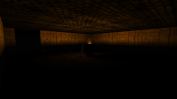 I have also added the map to the Tanyacheex map-pack and uploaded the revised map-pack here.
---