Another map that Whoop Ass sent me is a Hitmen map called House of Horrors.
It is a two level map connected by a spiral staircase. It's a smallish map using both custom and default textures.
It has ample armour, cooling mods, and a secret room with pistol mods and armour.
You can download House of Horrors from here.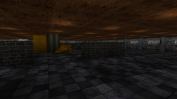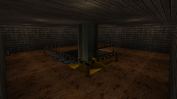 ---