DMRedflame is a small death match map made by
Insane Clown
back in 2000.
It has one main level with three lava pools.
There are elevated walkways aroudn the edges of the map and there are vertical green liquid streams on two walls you can climb into to get up to two HMG's.
It has ample weapons and items and uses all Kingpin standard textures.
You can download DMRedflame from
here.
Just extract/unzip the files to your Kingpin folder and they will be placed in the correct locations.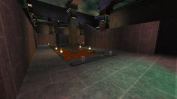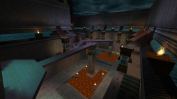 ---