Malevolence Remake was one of the maps I made for the GunRace mod but it is also available for normal death match play.
It is a remake of the DM-Malevolence from UT99 that was originally made by Akuma.
It's a smallish, multi levelled, map set in sort sort of facility.
Ample weapons and items and ten player spawns.
You can download Malevolence Remake from here.
Download and open the zipfile, then just unzip/extract the files to your Kingpin folder and they will be placed in the correct locations.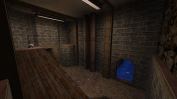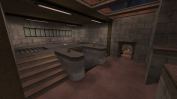 ---