Many years ago [VG]Flashydave asked me to revise a map his clan mate had converted from Quake2. The map was VGDM2 (Voodoo Generation DM2). Of course I was happy to do so.
The map is a death match map and is set at the on top of a mountain where there is a small fortress. There is also a cave below the fortress and several nooks and cranies where you never know what you might find :)
It has twelve players spawns, has a mixture of standard and custom textures, has plenty of weapons and uses a custom sky.
I was reminded of this map as [VG]Flashydave has been playing with us again recently so I asked Monkey Harris to add it to the Newskool servers which he has done.
You can download Voodoo Generation DM2 ver2 from here.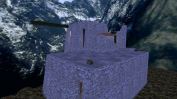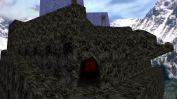 ---