I have made an Xmas mod version of the Team Dead Things map.
Xmas Team Dead Thiings is a small, open, Bagman map with an Xmas theme of course.
It has ample weapons and items and 12 player spawns for each team plus some Xmas music samples from the 70's :)
You can download Xmas Team Dead Things from here.
Just unzip/extract the files to your Kingpin folder and they will be placed in the correct locations.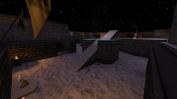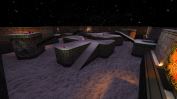 ---