Stigma, with some help from me, has released a new death match map called DM Dead Club House.
It's a smallish death match map set in and around an old two level house.
The map uses a mix of custom and standard Kingpin textures.
It has 11 player spawns and features only shotguns, tommyguns and the HMG. It has ample armour, health and other items.
You can download DM Dead Club House from here.
Just extract/unzip the files to your Kingpin folder and they will be placed in the correct locations.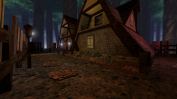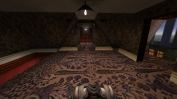 ---