The Easter mod files have finally been released just in time for next Easter :P
In case you misssed it when we played it during last Easter the mod is an Easter themed mod for Kingpin.
The items and weapons in the map are replaced by eggs, there are custom weapon skins and sounds, new prop models, new types of ammunition etc.
It supports normal game modes and there is also an exploding egg mode with killer bees.
You can download the files from here:-
Server Files (windows and Linux)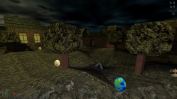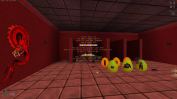 ---