Hypov8 has updated the GunRace mod to v1.3.
The changes are:-
Fixed a posible server crash bug
Added support for two more custom models -
female_leela
female_coffy
Added latest Monkey Mod 2.0 features-
onscreen frag messages
death camera
death sound
latest map voting screen
Most of the updates are serverside but if you want to see/use the two player models Hypo added you will need to download the v1.3 update and overwrite the existing pak2 file.
Grab the GunRace v1.3 patch here.
Just unzip/extract the files to your Kingpin folder and they will be placed in the correct location (Kingpin/gunrace). Overwrite the existing pak2 when asked.
If you don't already have the GunRace files then you need the GunRace Full install:-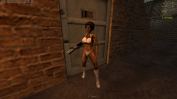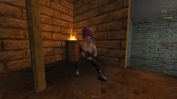 ---