I have updated the zipfiles for the Female Droid and Male Droid Models.
They are the same model but the Female Droid had a lot more skins so I have included all the skins in both zipfiles.
You can download the Droid Models from here:-
Just extract/unzip the files to your Kingpin folder and they will be placed in the correct locations.
I have also included custom sounds in the Male Droid zip file. Custom sounds for the player models now work in Kingpin but you need to install the latest MH'S Kingpin patch (ver5).
You just install the patch and you will now see a new option in the Options Menu for custom player model sounds yes/no.
You can download the MH's Kingpin patch here.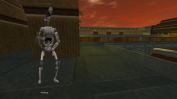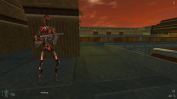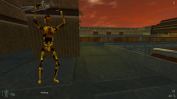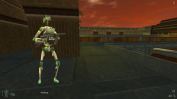 ---