I was talking to someone today about the maps made by Tilak a mapper from the early days of Kingpin.
I had forgotten the name of one of his maps and it took me a while to find it but here it is.
Fight Arena 2 is a small, 2 level, arena style, map with a centre main area and several rooms on the sides of the map.
We used to play this map a lot back in the old days but we haven't played it for a long time. Maybe it will end up back on some servers now :)
You can download Fight Arena 2 (farena2.bsp) from here.
Just unzip the files to your Kingpin folder and they will be placed i nthe correct locations.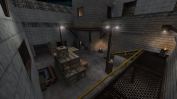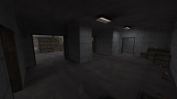 ---