Before releasing this map I asked Hypov8 to take a look and see if he could add anything to it. He has done some tweaking and the map is now ready for release.
Ancient Sky Castle is a smallish death match map made by Deadbankclerk and me (with help from hypov8).
As the name suggests the map is set in the ruins of an ancient temple in the sky. It uses all custom textures and a custom sound.
It has twelve player spawns and ample weapons and items.
Killa will be running this on his Hitmen server at Tuesday's Game (see previous post for game details)
You can download Ancient Sky Castle from here.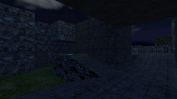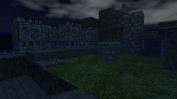 ---