Here is a new death match map converted from Quake.
The map is called Sex Without A Kiss and is a smallish, urban style, death match map. The original author of the Quake version is Malevola.
It has a nice tight layout with three levels. There are twelve player spawns and ample weapons and items. The map also uses a custom sky.
You can download the map from here.
Just unzip/extract the files to your Kingpin folder and they will be placed in the correct locations.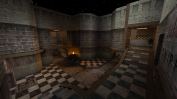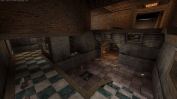 **I plan to release several new maps this week so please check back each day to grab the latest map***
---