Here is the thid player model that Hypov8 recently updated.
This one is the famous carttom characters Beavis & Butthead. For this model he rescaled and centred it and fixed the seam.
I have now created a new zipfile for the B&B model which contains all the model files, the few skins that are available for it, GunRace weapons and B&B player sounds.
You can download the Beavis & Butthead complete model package from here.
Just extract/unzip the files to your Kingpin folder and they will be placed in the correct locations.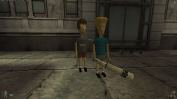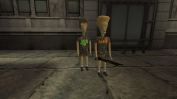 ---