GunRace v1.0 has now been released. It's just the Windows version now with the Linux version to be released shortly.
For those of you who don't know the mod it is a free for all game mode where the objective is to use weapons selected by the server in order to reach the kill limit. It requires multiple kills with each weapon, except the final tier (machete), which requires only one kill, to finish the game.

It's similar to Hitmen and Arsenal mods and there are also similar mods in other games.
The features of the GunRace mod are:-
Nine weapons - eight bullet weapons and a machete
Five custom weapons
Dual pistols and Uzis
Mod boxes which contain the Cooling Mod and Pistol Rate of Fire mod
Three weapon modes - standard, reverse and random mode
Custom weapon skins
Bot support
Twelve maps made for the mod
Custom console background
The zipfile is the full install and contains the v1.0 client files, the GunRace maps, bot files and the files needed to run a server.
You can download GunRace Windows Full install from here.
Just extract/unzip the files to your Kingpin folder and they will be placed in the correct location.
If you already have the beta files installed you will have all the maps so just overwrite them when you install the v1.0 files.
Thanks go to Goat and Hypov8 for their work on the mod :)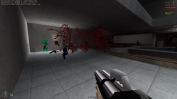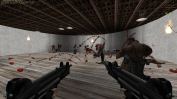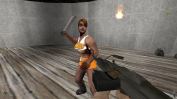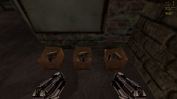 ---