I have uploaded another death match map we didn't have in our archive. This one is called DM Fraghigh Final and was made by Cujo and me.
This one is a smallish arena style map set in an outdoor arena. It has sixteen spawn points and ample weapons, armour, health etc.
The map is urban style and is a large square with four corner sections, separated by climbable walls, which all meet at the centre where there is a raised platform with the hmg.
You can download DM Fraghigh Final from here.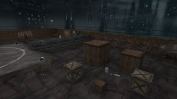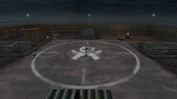 We did have the earlier version of the map just called DM Fraghigh which is the same map but with totally different textures and some layout differences. This one uses all rock and grass textures.
You can grab DM Fraghigh from here.
---