We were discussing this map last week so I thought I would post about it.
Team Beer Fort is a medium sized, two forts, style map converted to Kingpin by [Beer]Budice.
It uses mainly cusotm textures and the team safe rooms need to be opened via nearby switches.
When you load the map it says there is a missing texture but you can just ignore that message.
You can download Team Beer Fort from here.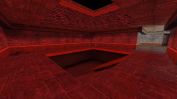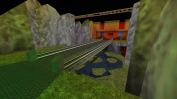 ---