I have done a remake of the old Frag'n'die2 map called Goat's Arena (fragndie7.bsp).
I have made it larger by adding side rooms, retextured the main room and added platforms to get to the top of the crates that are in the main room. I also updated the number and location of weapons and other items.
I always liked Frag'n'die2 and I think this one is even better.
You can downlaod Goat's Arena from here.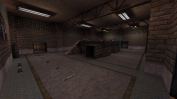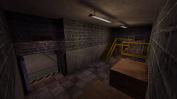 ---