Hypov8 has been working hard to add the custom weapons to the bitch model.
The custom weapons we are using aren't new but are from Quake 2, Crash mod, KP2 mod and CS. Some of them have been modified.
Stay tuned, I think we will be ready to go very soon now.
In the mean time Stay Calm and Keep Playing Kingpin :)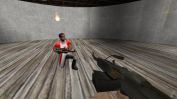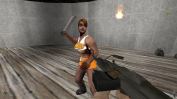 ---