Another great death match map from the early days of Kingpin is Tower Arena by Bolt.
It's a largish map that was released in 1999. It uses all Kingpin default textures and is set in a tower style structure. There is one main arena and many exits that lead to stairs which take you up to several rooms that overlook the main arena. There are ample weapons and others items and a even a secret room.
You can download Tower Arena from here.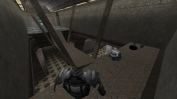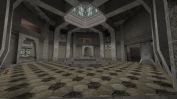 ---