Here is a map you never see any more.
Shroom City is a weird and wonderful, small, death match map made by Sonik.
Sonik described it as Kingpin on drugs and once you load it up you will see what he meant.
You should probably listen to White Rabbit while playing this map especially after you have found the secret room :)
You can download Shroom City from here.
Just unzip the files to your Kingpin folder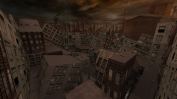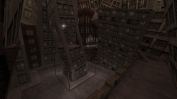 ---