Hypov8 has converted the Wilma Fintstone player model from Quake 2 to Kingpin. The original model was created by Fafner.
Hypo did a lot of work to imrove the animations and gave here a custom pistol and melee weapon. He also made several extra skins for the model. The model has several nice taunt animations as well.
You can download the Wilma model from here.
Just unzip/extract all the files to your Kingpin folder and they will be placed in the correct locations.
To select the model go to the Player Setup menu and sleect female_wilma.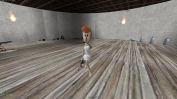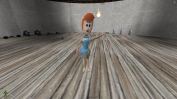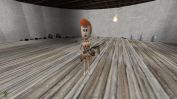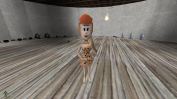 ---