Hypov8 and I have collaborated on a new player model called Male Soldier. It is converted from Quake 2 and somewhat improved. The original model in Quake 2 was made by Daniel Garcia Romero - The ][ead Crusher.
It's the first model I have made for Kingpin and it was a very challenging experience.
It's a fairly simple model that is a Military Policeman or Soldier. The model has full Kingpin vwep support, some nice taunt animations, and several skins.
You can download Male Soldier from here.
Just extract the files to your Kingpin folder and they will be placed in the correct locations.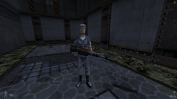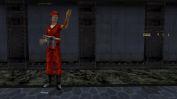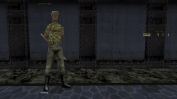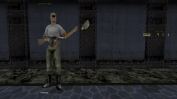 ---