This Sunday night's game on the Luschen server is going to be Death Match.
Details are:-
Server : Luschen Deathmatch Server
IP Address : kp.servegame.com:31512
Maxclients : 16
Date : Sunday 20th March
Time : 20.00 (8pm) GMT
Admin : [M]
Check the world clock to see what time it is where you are when it is 8pm GMT.
We also host a map-pack for the Luschen Deathmatch server which you can grab from here.
Hope to see a few of you at the game :)
Shots from the game:-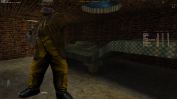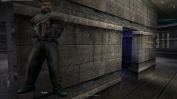 ---