This weeks game on the Luschen server is going to be Hitmen.
Come along for some fun fragging.
Details are:-
Server : Luschen Hookmatch Server
Maxclients : 16
Date : Sunday 13th March
Time : 20.00 (8pm) GMT
Admin : Killa
Check the world clock to see what time it is where you are when it is 8pm GMT.
What better way to spend Sunday night other than playing some Kingpin :)
Shots from game.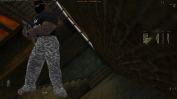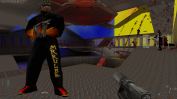 ---