Hypov8 has sent me a new custom skin for the HMG.
Check it out here.
The skin is in pak5 file. Just extract/unzip the file to your Kingpin folder. This will place the pak5 file in your kingpin/main folder.
If you already have a pak5 file in your main folder then extract the new pak5 to a temporary folder somewhere and rename it to another number such as pak2, pak3 etc which you don't already have. Then copy it to your kingpin/main folder.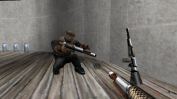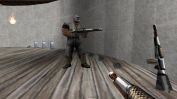 ---