Jonez has released a new Bagman map called Team Space Base Final.
It's a small, two level, Bagman map, that utilises all custom textures.
The map has 10 player spawns for each team.
The money drop is on the lower level and is a flying saucer :)
You can get to other team's base through the centre of the lower level or by the sides of the upper level.
You can download Team Space Base Final from here.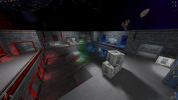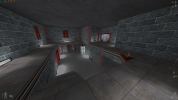 ---