When I was looking for the mrblooby skin I also found this runt skin clled Nam. I thought it looked pretty good.
I have updated the zip file so you only need to extract the files to your kingpin folder and they will be placed in the correct location.
You can download the Nam runt skin from here.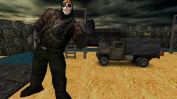 ---