Here are the rest of the skins that Titleist made. They are for the bitch and the runt model. One skin for the bitch called acl and two bitch heads. Two runt skins called biker (from Quake 30 and a nice scary looking clown skin.
You can download them from here:-
Bitch
Runt
Just extract the files to your kingpin folder.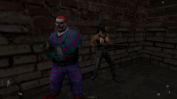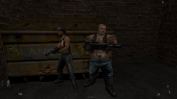 ---