I just found this older Bagman map named Octogon Re made by Hogie and [BEER]BudIce.
It's one of several versions of the Octogon Bagman map.
Some of the textures were missing but I manged to find all but one, and luckily, Goat had that one.
Octogon Re is a smallish, straight forword, Bagman map. Pretty standard bases, with the usual weapon caches, and the centre area is a large outdoor octogon shaped area.
You can download Octogon Re (team_octo_rev.bsp) from here.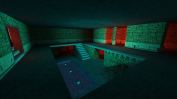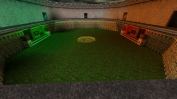 ---