Acc has released an updated version of his Dark Woods Shrine death match map. He has fixed the issue with the custom sky not downlaoding from servers.
The map is a small to medium sized deathmatch map that is a conversion of "House of Wang" map from Shadow Warrior.
You can download Dark Woods Shrine Final from here.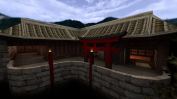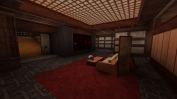 ---